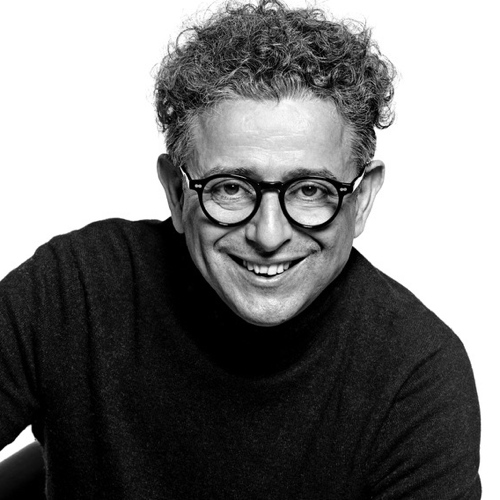 Chafik Gasmi
Chafik Studio
Founder and Creative Director
A French-Algerian architect and designer, Chafik is known for the variety of his creations, his expertise in retail design and customer experience, and his knowledge of luxury.
After having been the artistic director of Sephora and having participated in its worldwide expansion, then adviser to Bernard Arnault on the brands of the LVMH group, Chafik brands of the LVMH group, Chafik founded Chafik Studio in 2004, composed of multidisciplinary and complementary talents.
In 2007, he was appointed the first artistic director of Baccarat. There he perfected his conception of light and develops projects combining technology and end ecology. Chafik created the first Baccarat hotel concept, which served as a reference for the reference for the development of the Baccarat Hotel in New York. For exceptional projects, the brand continues to call upon Chafik's creative strength. In 2019, for the Meritus Tower in Beijing, he will deliver the Trilogy: the largest light installation in the history of Baccarat, combining more than 4,800 lights (90m linear and 18m high), a grandiose work.
 He has also worked with Lancôme for over ten years as artistic director of retail and of the brand's first flagship stores in Paris and Beijing. At the same time, he has designed iconic products: Rouge Absolu lipstick, Hypnôse mascara, Absolue cream and more recently, the Idôle bottle.
Conférence
How is metaverse transforming the way we talk about perfume?